New Zealand fast bowler Blair Tickner opened up on the emotions he went through while making his Test debut as he took the field to play the Test match against England, while his hometown, Hawke's Bay, was hit by a devastating cyclone, Cyclone Gabrielle.
"My father's house has been fully destroyed. It was good to get back, help them out.

It's just hard times for the whole region, so help out neighbors and whoever we could."
The local public has described this tragedy as the worst storm ever in the country. A total of 40,000 households in Hawke's Bay have been affected.
"It's been tough, it's really tough at the moment, but Hawke's Bay is staying strong. Obviously, I grew up there as a kid. It's a bit hard to talk about, really,"

the 29-year-old added.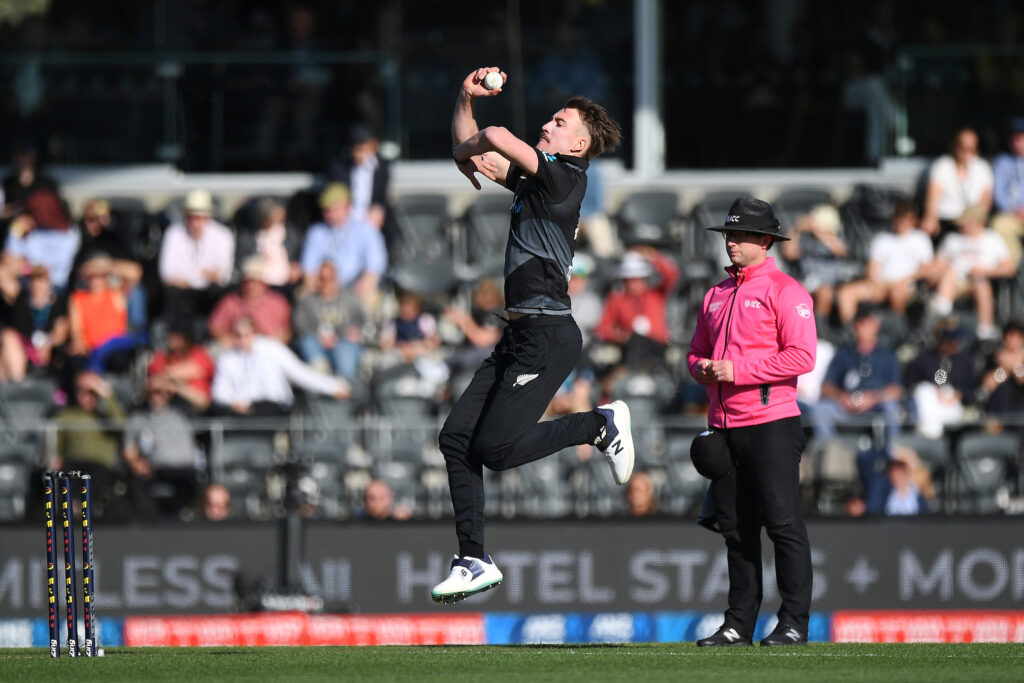 He further went on to admit how the cyclone put a bad mark on the occasion of his Test debut.
"You dream about your test debut forever and expect your family to be there. My dad was good enough to come through, taking generators down to Hawke's Bay to help people.

He just stopped in for about half an hour, luckily saw my first test wicket and then went on to a seven-hour drive home to help everyone."
Following the end of the first Test against England, Tickner and his teammate Will Young were granted leave to go out with the rescue operations.
New Zealand Cricket turned one of the upcoming ODIs against Sri Lanka on March 25 at Eden Park into a fundraising match for the unfortunate trauma.
Tickner managed a 4 for 127 in his Test debut as New Zealand suffered a thrashing defeat against England in Mount Maunganui. The host will be looking to come back hard in the second Test at Basin Reserve in Wellington and draw the two-match Test series with a win.