Defending Indian Super League champions Hyderabad FC were lucky to walk away with a win against FC Goa after a shabby performance. The Guars were dominant against the defending champions, controlling possession for most of the match and creating a significantly higher number of chances. Nevertheless, Carlos Pena's men were just unable to find the back of the net. 
Playing at home at the GMC Balayogi Stadium in Hyderabad, the table-toppers were dominated by the Goans, who barely allowed Hyderabad to get a glimpse of the ball, but somehow ceded the early upper hand, as Nigerian veteran Bartholomew Ogbeche played Javier Siverio in, how scored a stunning goal to give his side the lead.
Goa were, however, in control for most of the match, creating a number of clear chances at goal, but were not able to pounce on these opportunities. Edu Bedia was brilliant as always, creating four chances as his side accumulated 1.41xG. Goa were not done any favours by Alcaro Vazquez, who missed a crucial spot-kick with a terrible effort as Hyderabad re-established their position at the top of the table.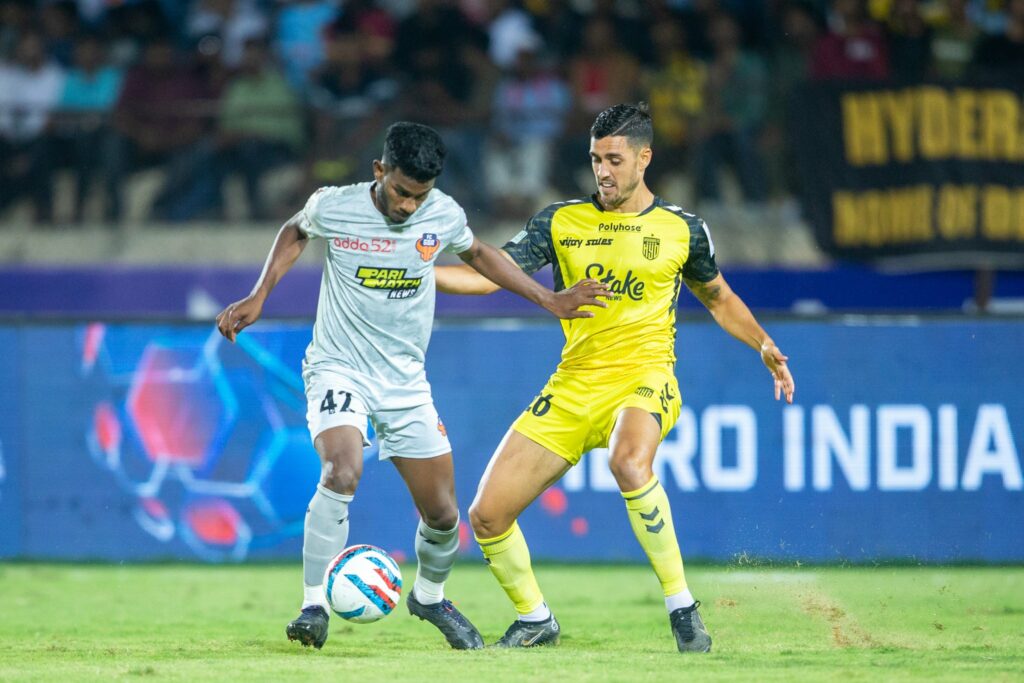 Meanwhile, two titans of Indian football took on each other in a rather one-sided battle as ATK Mohun Bagan faced East Bengal FC. It was not a game where too many big chances were created with just above 1xG created by the two sides put together.
The first half was quite evenly contested, both in terms of possession and quality. Neither side was shy about shooting in the encounter, with 25 shots being registered.  After a relatively quiet first half, Mohun Bagan took the lead just ten minutes into the second half via Hugo Boumous, who was by far the best player on the pitch. 
The attacking midfielder created six chances in an excellent performance, as Mohun Bagan's win was sealed just a few minutes later, with right-winger Manvir Singh putting one past Vishal Kaith to climb to fourth in the league table.