The Iran squad, led by skipper Ehsan Haji Safi, were silent as the national anthem played at the Khalifa Stadium in Doha, just before their opening World Cup game against England. The Iranians were subsequently beaten 6-2 by an England side which was in quite the rhythm. 
The decision to not sing the anthem comes after protests engulfed the Iranian nation following the death of a young woman by the infamous morality police in Iran. The movement, which has grown both in strength and support over the last several months, is apparently the biggest uprising against the autocratic clerical Iran government since the revolution that took place in the country back in 1979.
This is not the only controversy which has surrounded the Qatar World Cup, as issues over human rights were raised by many organisations as well as a host of players. The reputation of the Qatari government on matters of social justice and human rights are among the worst, and they have been accused of mistreating migrant workers, and also allegations amounting to the violation of the Geneva Convention have been levelled on the Qatar government.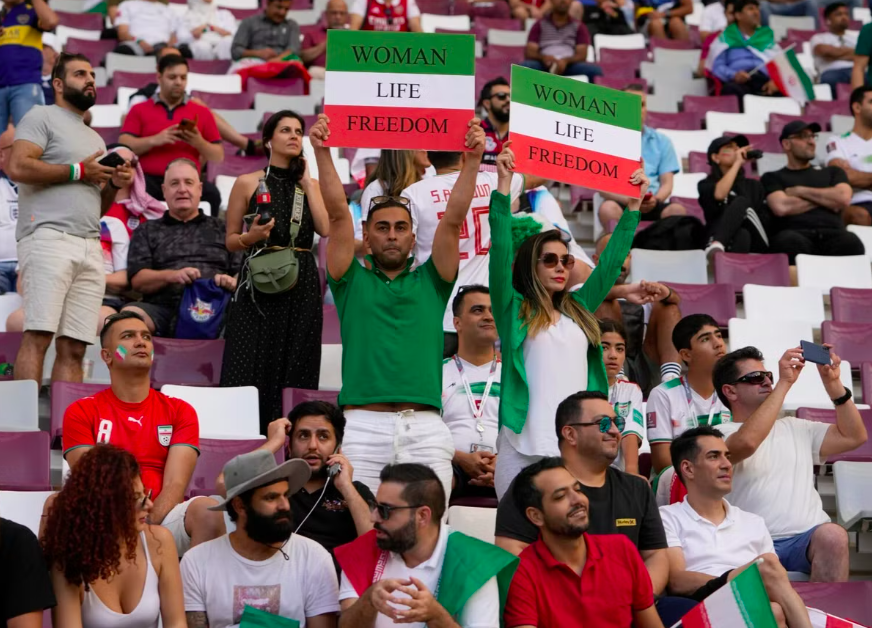 In addition to this, allegations of bribery by the Qatar premiers to former FIFA head Sepp Blatter and senior functionary and legendary Italian footballer Michel Platini flooded the media as fingers were pointed at the mysterious winning bids of Russia and Qatar for the 2018 and 2022 editions of the football World Cup.
More recently, footage of fans on the streets of Doha were alleged to be videos taken of migrant workers who were coerced to pretend to be football fans. Doha, however, hit back at the allegations, as they said that Europe and South America must stop "believing themselves to be superior and expect the world to conform to their ideas of how football fans should behave".