Given the political and divisive nature of the FIFA World Cup being hosted in Qatar, FIFA has already communicated to different national federations that political messages will not be allowed on the pitch. However, England captain Harry Kane has said he will go ahead and wear the "OneLove" captain's armband as a symbolic gesture of support for the LGBTQ community despite the threat of a yellow card and the England FA are prepared to be fined.
Despite resistance from FIFA over political gestures and messages on the field, the Tottenham striker has said that he is ready to go ahead and wear the "OneLove" captain's armband. Kane will take to the field in England's first World Cup match in Qatar against Iran wearing the rainbow armband in order to show his solidarity with the LGBTQ community, which is persecuted in Qatar.
The governing body has previously stated that it will not allow team captains to walk on to the field with such political and polarising messages. Players who wear these armbands will be shown the yellow card and the national associations will be fined.
FIFA has also issues its own armbands with social awareness messaging to captains – after England and Wales were among some European teams announcing they would wear One Love armbands. The message for round one of the group stage reads 'FootballUnitestheWorld."
Furthermore, there are also suggestions that FIFA might send match officials into the dressing rooms of the teams to inspect and possibly stop the captains from wearing the "OneLove" armbands.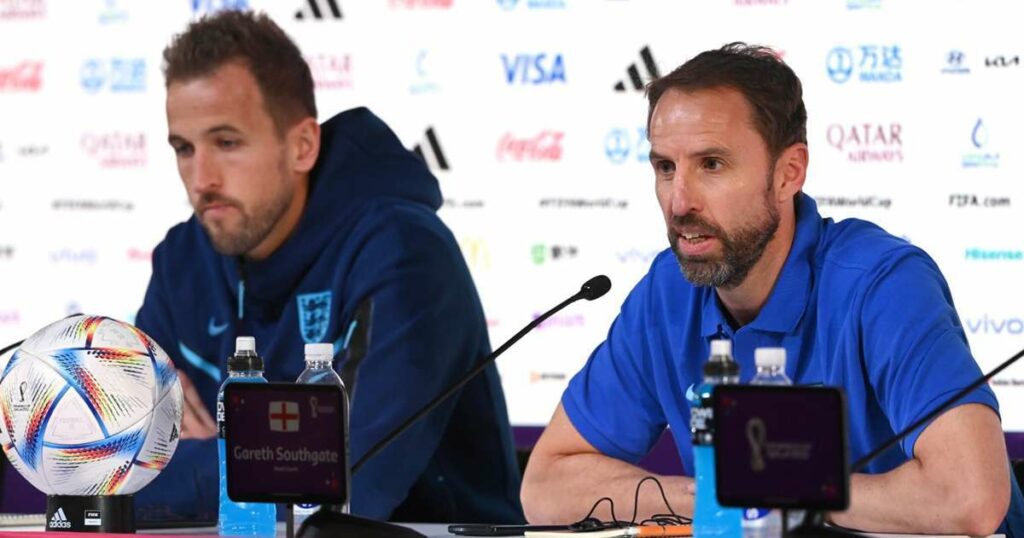 Kane isn't worried about the repercussions and has reiterated his desire to wear the armband in the pre-match press conference on Sunday.
"We've made it clear as a team and a staff and organisation that we want to wear the armband. I know the FA are talking to FIFA at the moment and I'm sure by game time tomorrow they will have their decision. I think we've made it clear that we want to wear it."
Manager Gareth Southgate further supported his decision and added:
"I know there are conversations going on. I think a number of European countries have spoken. We've made our position clear. Hopefully, everything will be resolved before the game."
The England FA's position is also clear on the matter as they are ready to be fined for the gesture. Apparently, they had communicated their intention to wear rainbow coloured armbands to FIFA two months before but haven't received any response. While not directly referencing anti-LGBT laws, the armband is intended to promote inclusivity.