New manager Erik ten Hag has had a difficult start to life at Old Trafford manager. Following consecutive defeats at the hands of Brighton followed by a 4-0 humbling against Brentford, the dressing room has exploded into chaos and disharmony.
The Red Devils being stuck at the bottom of the table after the first two Premier League fixtures against with no points to their account yet and with Jurgen Klopp's Liverpool to follow next wasn't a sight that even the most pessimistic section of the fanbase would've predicted ahead of the start of the Premier League season.
Newly appointed manager ten Hag is already experiencing his worst fears as the Red Devils looked clueless against both Brighton and Brentford. To make matters worse, sources from Manchester Evening News report that rows in the dressing room erupted two days prior to the defeat at Brentford, and things have become only worse since then.
Apparently, there was a huge squabble and argument in the dressing room at the club's Carrington training complex last Tuesday. Following United's worst start to a league season in 30 years, tensions simmered, and players engaged in multiple quarrels.
Two players – Hannibal Mejbri and Alex Telles – were clearly seen involved in a scuffle in the training ground one the eve of United's final match of the previous season in May. Apparently, such divisions and rifts still persist in the dressing room, which has been described as 'chaotic' and 'discordant' by representatives of several players.
Ten Hag's decision to retain Harry Maguire as club captain despite the presence of more authoritative figures as well as the England international's own form has also been questioned by several players who are still sceptical of his high rank and the privilege that it brings.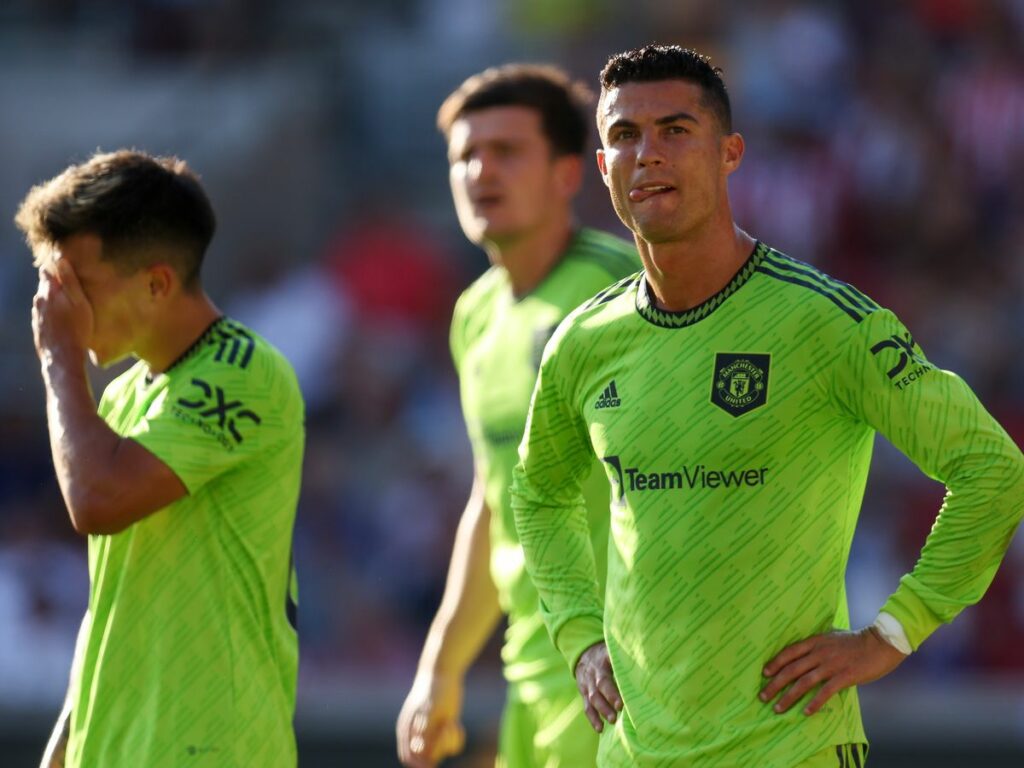 Cristiano Ronaldo, who has been asking his agent Jorge Mendes to push a transfer to clubs across Europe to play Champions League, has also contributed to the dressing room fiasco as players feel unsettled by his decisions. Manchester Evening News also suggest that several players actually hope that he ends up leaving and that it would lead to a healthier atmosphere inside the dressing room.
Following a 4-0 defeat to Brentford, ten Hag oversaw a training session after their scheduled day off on Sunday was cancelled in the wake of the disaster. Apparently, he demanded too much from his players, who were asked to push intensely and the fatigue and the 30 degrees heat in Manchester left them 'in ruins'.