The pandemic killed a lot of time in 2020, which made 2021 one of the most squeezed up calendar years in football history, where clubs and international sides had to sneak in a lot of games to ensure the coming season starts as per the normal schedule.
Things didn't get easy for managers across the top five leagues in Europe, but a lot of credit must be given to the players for seeing through this phase with great tenacity.
2021 was a year of European glory for the unlikeliest, league triumphs for the underdogs whilst a couple of other teams just continued their domination in England and Germany.
In Mexico, Atlas FC won the local league title for the first time in 70 years, whilst Brentford made it to the English top division for the first time since 1947.
Leicester City added two more trophies this year to what has been one stunning project in the making under Brendan Rodgers, winning the FA Cup and the Community Shield by defeating both European finalists Chelsea and Manchester City.
To say 2021 was action-packed would be an understatement, but above all, it was a year of hope and promise. Some teams ambushed their not-so-great history to do the unthinkable, whilst some just continued to remain on top of Everest.
Mumbai City break the silverware deadlock
After six seasons of heartbreaks, MCFC finally managed to add something to their trophy cabinet earlier this year. Sergio Lobera, who took over from Jorge Costa, propelled the team to lay hands on the League Winners Shield and also the main tournament, where they defeated ATK Mohun Bagan in the final.
Adam Le Fondre joined them on loan that season, scored 12 times and played a crucial role in helping them reach the pinnacle. Bipin Singh scored a last-gasp winner for the club in the final, marking one of their most memorable moments of the season.
European Super League controversy
The elite clubs in Europe tried to create a breakaway league for themselves, involving 12 clubs from Europe's top five. This was an attempt to create a major revenue generation source for a lot of these big clubs who were going through financial predicaments, and the clubs were promised a sum of 400 million euros each for just signing up to the tournament.
This move was headed by Real Madrid president Florentino Perez, and assisted closely by Juventus' former chairman Andrea Agnelli, Liverpool owner John W. Henry and Manchester United's vice-chairman Joel Glazer.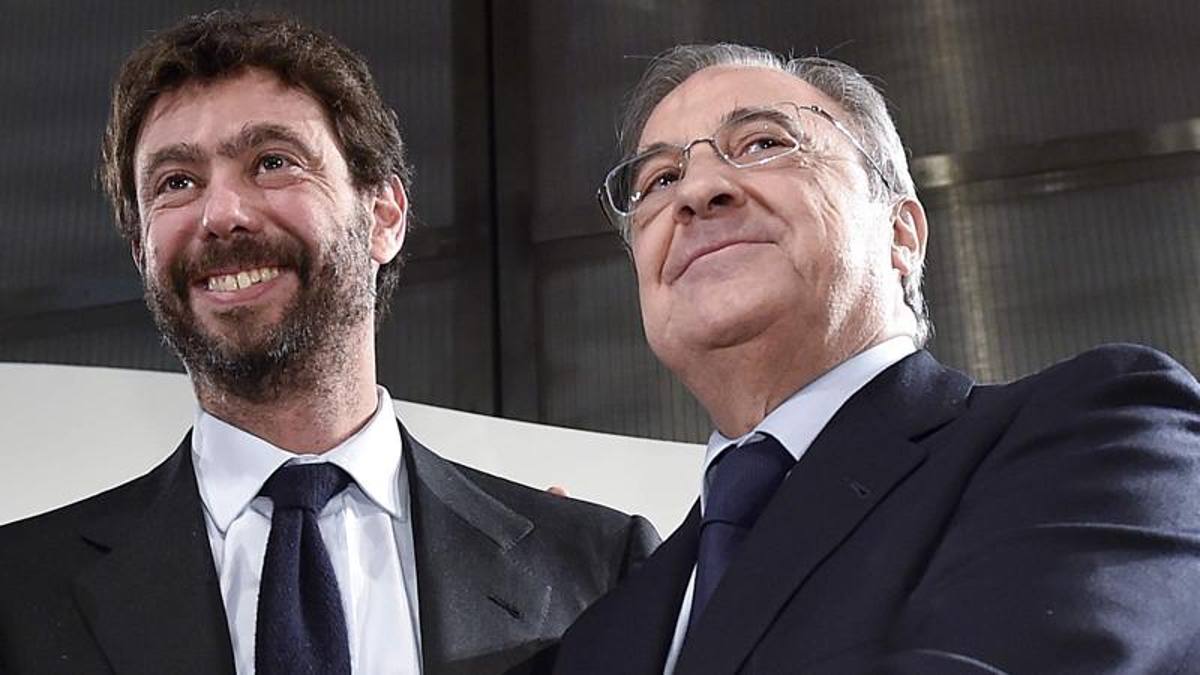 It did not take a long time for the backlash to intensify, as fans across the globe came in massive numbers to protest against this idea which could've given the big clubs an even more significant financial advantage against fairplay.
Surrendering to the growing riots from fans, all the 12 clubs involved in this breakaway tournament slowly backed down and apologized to the fans for hurting their sentiments.
Also read 👉 Premier League top six quit European Super League after two days
Italy rise from the ashes, England's long wait continues
Easily one of the most talked-about football stories of 2021 was Italy coming out of nowhere to win the Euro 2020. Roberto Mancini had a massive responsibility on his shoulders, as the Azzurri had failed to qualify for the 2018 World Cup. But the side did not disappoint and played sensational football on their way to Wembley.
They met England in the final, who were searching for their first major trophy since 1966 and took a second-minute lead to get the entire country dancing.
However, Leonardo Bonucci's equalizer in the second half took the game to penalties, and Gianluigi Donnarumma made three stellar saves to help the Azzurri win their sixth major title.
Managerial change prompts European glory for Chelsea
On January 26, the Blues announced that Thomas Tuchel will be taking over the managerial responsibilities at the club, a decision which had its share of doubters, but in a few months' time, they reached the European pinnacle.
The German took over an underconfident Chelsea unit and provided them a solid defensive shape, helping them sneak into top four by the barest of margins.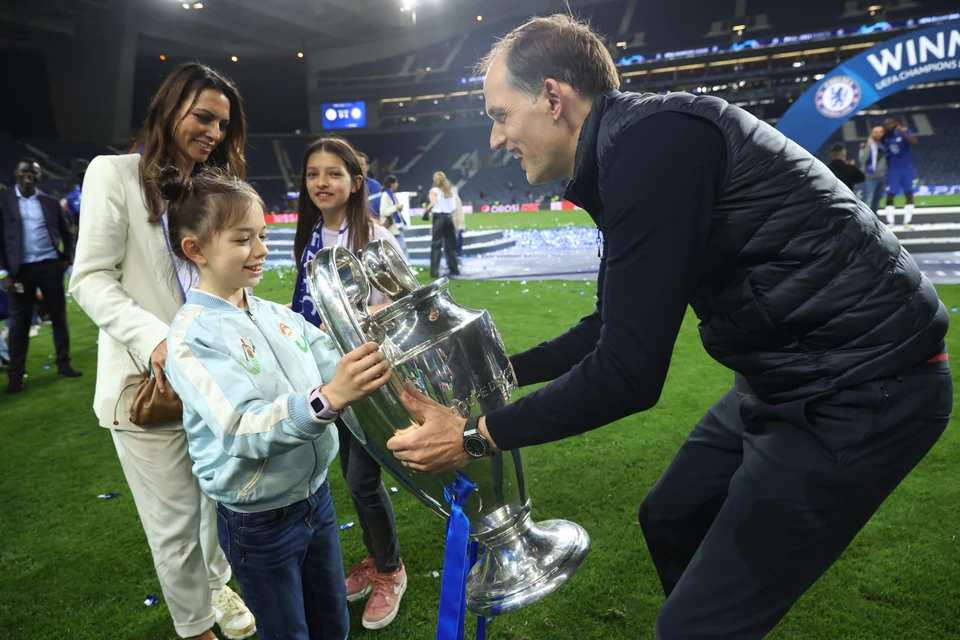 He also helped them win against Atletico Madrid, Porto and Real Madrid in the Champions League knockout stages, setting up a juicy all-English clash in the final against Manchester City.
Kai Havertz, their 88 million euro acquisition that season, got them the winning goal in the first half, and the Blues defended that lead to lift their second-ever Champions League title.
Inter, Atletico and Lille's stunning league campaigns; Bayern and Man City continue domination
Bayern Munich had yet another memorable campaign in the German league, stretching their league-winning streak to 9. Since Jurgen Klopp's Borussia won in 2012, no other side has come close to moving the Bavarians off the pole position. Manchester City did not get off to the best start in the season, but picked up form midway through and won the league title quite convincingly.
The surprises came elsewhere in Europe's top five leagues. Inter Milan, against all the odds, broke the Juventus wheel in Italy as Antonio Conte's men registered a stunning league triumph.
Atletico Madrid managed to feed off Real Madrid and Barcelona's struggles, as the ever-inspirational Diego Simeone won his second league title by the barest of margins.
LOSC Lillee are known for unearthing some of the world's best young talents, but for 2020/21, they decided to go all the way in France, breaking PSG's dominance. Burak Yilmaz signed up for the club aged 35 and finished as their highest goal-scorer in a miraculous league triumph, which was their fourth title and first one in 10 years.
Elsewhere in Europe, Ruben Amorim worked wonders in his first-ever season with Sporting Lisbon, helping them win the Portuguese title for the first time in 19 years. His brilliant work continued until the end of 2021, as he took the club into the RO16 in Champions League.
Argentina's first title in 28 years, Messi's first-ever international trophy
After so many heartbreaks at the international level for Lionel Messi, the footballer finally managed to lay hands on his first-ever international trophy after Argentina won the Copa America title in 2021.
He did not just take the winners medal and collected the trophy, he led the side by example, scoring 4 goals and assisting five times.
Emiliano Martinez, the former Arsenal goal-keeper who had been Argentina's second or third choice keeper for over a decade, was one of the unsung heroes of this triumph, helping them win a crucial penalty shootout against Columbia.
Ronaldo's homecoming, Messi's surprise departure
Cristiano Ronaldo returned to Old Trafford this season, after a pretty catastrophic turn of events. He was heavily linked with a move to Manchester City, but United swooped in towards the end and sealed his signature, a move which saw plenty of social media records break. Manchester United's post announcing Ronaldo's return was the most-liked football related post in Twitter history.
He's back.#MUFC | #RonaldoReturns

— Manchester United (@ManUtd) August 31, 2021
This wasn't the only fairytale homecoming in 2021, as Xavi Hernandez, who propelled Al Sadd to yet another title in Saudi, made a stunning move to boyhood club Barcelona as head coach. Dani Alves too had returned to the club, bu Messi's departure was more significant than all the incomings.
After Messi ran out of contract at the Catalan club, he was eventually released as the club could no longer afford his wages. He left the club in tears, and joined PSG to reunite with his old Barcelona teammate Neymar Jr.
Messi wins Ballon d'Or; Lewandowski gets snubbed
Lionel Messi was awarded the Ballon d'Or for the seventh time on the back of a sensational Copa America triumph and a great individual campaign with Barcelona, but Robert Lewandowski's record-breaking season going unnoticed did not sit well with fans.
The Pole broke Gerd Muller's long-standing record of 40 goals in a league campaign, scoring one more than the great German.
Also read 👉 Lewandowski lost Ballon d'Or due to lack of votes from South American, Caribbean and Asian journalist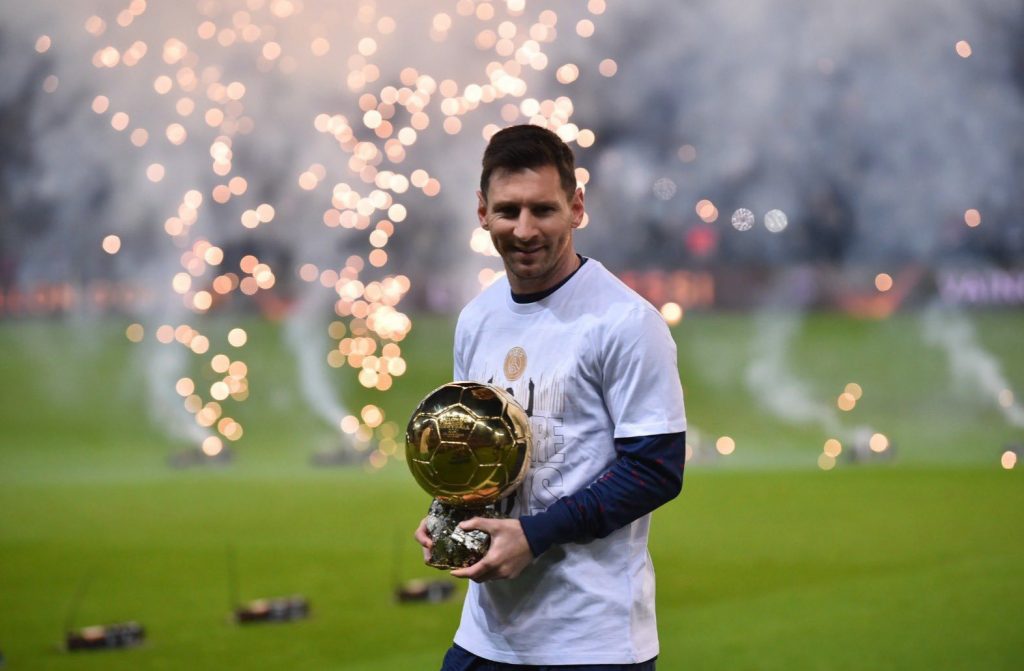 He won the league title and the domestic cup competition, which seemed a strong enough reason as Messi himself had won the Ballon d'Or for the same achievements in the past. This was his seventh Ballon d'Or win, taking him two above Ronaldo.